Set of 4 Brown Agate Coasters w/Silver or Gold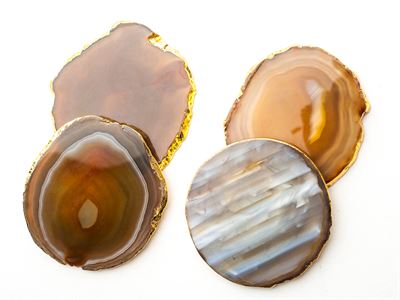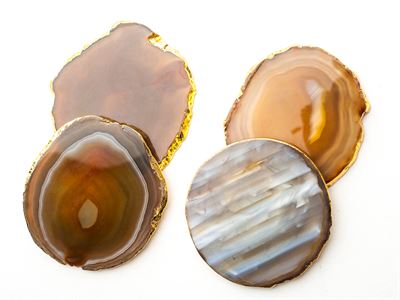 Set of 4 Brown Agate Coasters w/Silver or Gold
Why Harmony Loves This Product?
"Natural elements possess a beauty only Mother Nature can create. When such materials serve a function it makes the heart sing."
These stunningly beautiful coasters are created from natural agate of varying shades of brown and it's rim is dipped in gold and then polished adding even more natural beauty and refinement. As with most natural and handmade products no two pieces are the same. Hand wash with a gentle soap to protect the smooth surface and outer edge.